The mass space of the campus nevertheless had limits. At the edge of the campus were high fences, gates, and security cameras. Beyond them was the banlieue, with modernist housing projects, empty lots, and the urban spaces of Saint-Denis. We saw earlier how the banlieue is a symbol of abjection in French national ideology. I suggested that the university's structural ambivalence about the banlieue was also manifest in the tension between graffiti and widespread securitization. But what did this ambivalence look like in everyday life?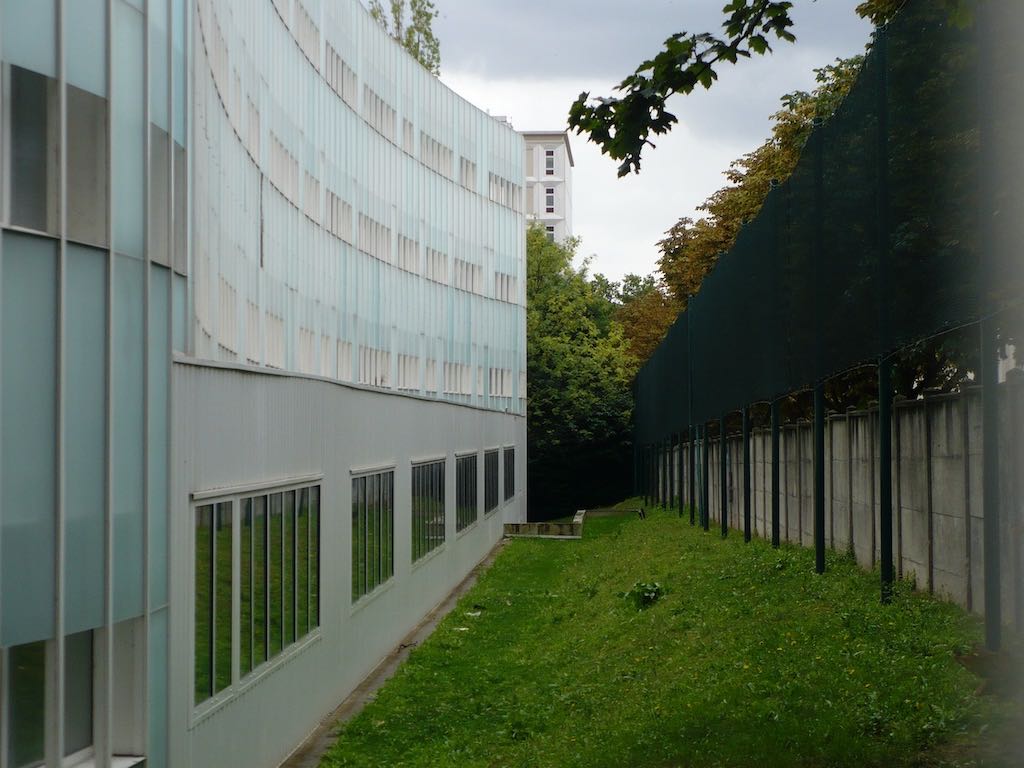 The "safety" and "security" of the campus community were protected by a small, outsourced force of security guards. These guards, termed vigiles (sentries), were particularly visible at the main entrance to campus, which they monitored from a tiny booth with tinted windows. Their main assignment was to protect campus from the "kids from the projects" down the block. This figure, the "kids from the projects" or jeunes des cités, became the main cultural trope for processing anxieties about race, class and the banlieue environment.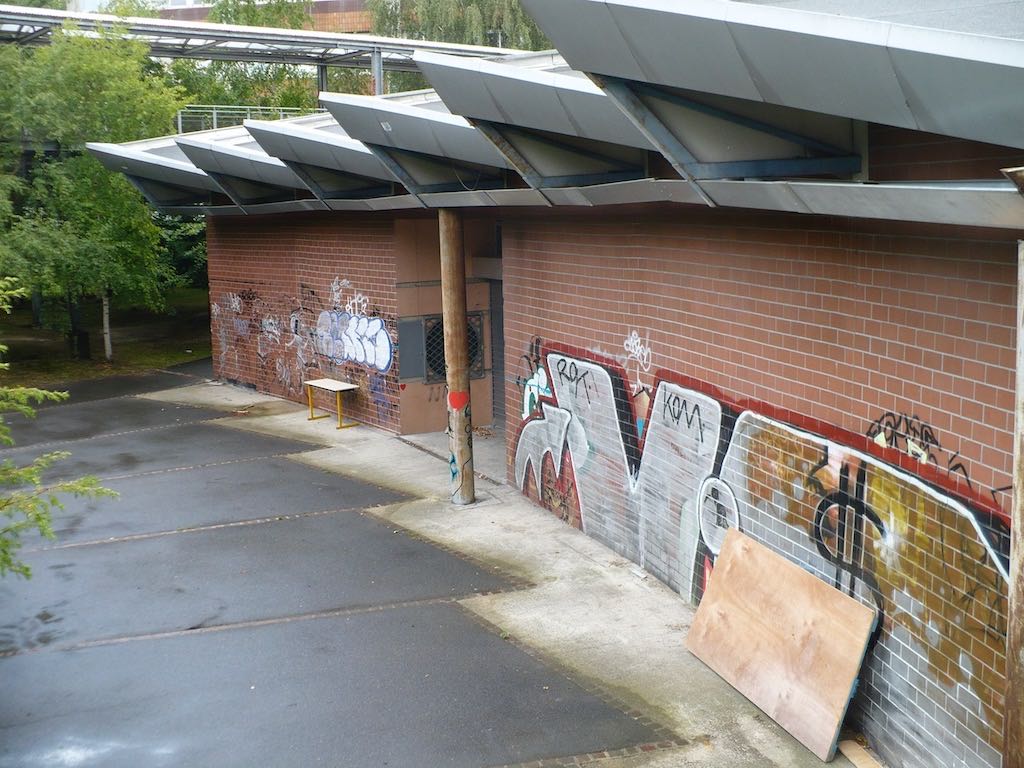 Yet the university was itself largely populated by students and staff who hailed from the banlieue. Racial divides did not map neatly onto the boundaries of campus. The security guards themselves were a racially minoritized (and always male) workforce. In this they were reflective of the local pool of working-class labor. In practice, their job consisted largely of waiting and watching, and visible interventions were relatively uncommon. At one point, I did see them physically protect the university president from a crowd of campus protesters (Rose 2019). And every so often, the virtual presence of the banlieue congealed into a public incident.
In Autumn 2009, I stayed late on campus on Monday nights to attend an alternative seminar about "the university." The seminar was run by "UFR0," a marginal-utopian student project that I will explore in more detail (Chapter 6). Their seminar on the university was primarily a scene of intellectual freestyling. Someone might read a few lines of Derrida out loud, and then free associate while everyone listened. Most of the participants were extremely institutionally marginal young men. It was an emotionally volatile space, as the participants were quick to disagree with each other. It became a sexist, sexualizing space too, since some male participants, especially my acquaintance Etienne, were quick to stare or awkwardly flirt as soon as any woman came within sight. "The prettiest girl is always in the subway train across from you," Etienne declared wistfully one night, "you never see the girl in the train you're on." The participants smoked interminably and shared pastries and fruit. We never spoke about gender issues, though I heard outsiders critique our masculinism. (I let myself blend into masculinity too, in those days.) I gathered that their seminar had been well-attended and energetic during the campus protests in 2007 and 2009 (Rose 2014), but by the time I arrived, its momentum had dwindled greatly.
One night we were sitting around the "seminar table" — a folding table set up in an atrium — and a young man came down the hallway openly carrying an enormous kitchen knife. He seemed to be wandering aimlessly, not interacting with anyone in particular; the scene struck me as more incomprehensible than dangerous. He looked around briefly at the group of us and approached within a few meters; I think someone tried to ask if he was OK. We stared at him incredulously and he wandered off into the maze of campus corridors. My seminar mates normally kept their distance from the authorities, but this time, unprompted, someone left directly to alert the security guards. We did not see the knife-carrying man again, but we heard that he had been escorted off campus, and possibly met by the police.
In institutional terms, all this was a completely normal scene where students called on security guards for protection from outsiders. When I recounted my experience to local academics, they generally expressed horror and surprise. There may have been speculation about the man's mental health. No one had been hurt; but I understood that this story fed into a set of stereotypes, as if it were a prototypical scene of the "kids from the projects" coming to threaten the campus.
Securitization, as Abigail Boggs and Nick Mitchell have recently recalled in the American context (2018), is a major mechanism of racial subordination and political pacification in university spaces. In France, the hyper-policing of Maghrebin and African subjects certainly worked to constitute them as a menace, not least to white French women (Ticktin 2008). Certainly, gendered sexual violence was a reality in French university spaces, as French activist groups have sought to make clear for decades.[8] It would thus be nonsensical to attribute campus violence primarily to outsiders.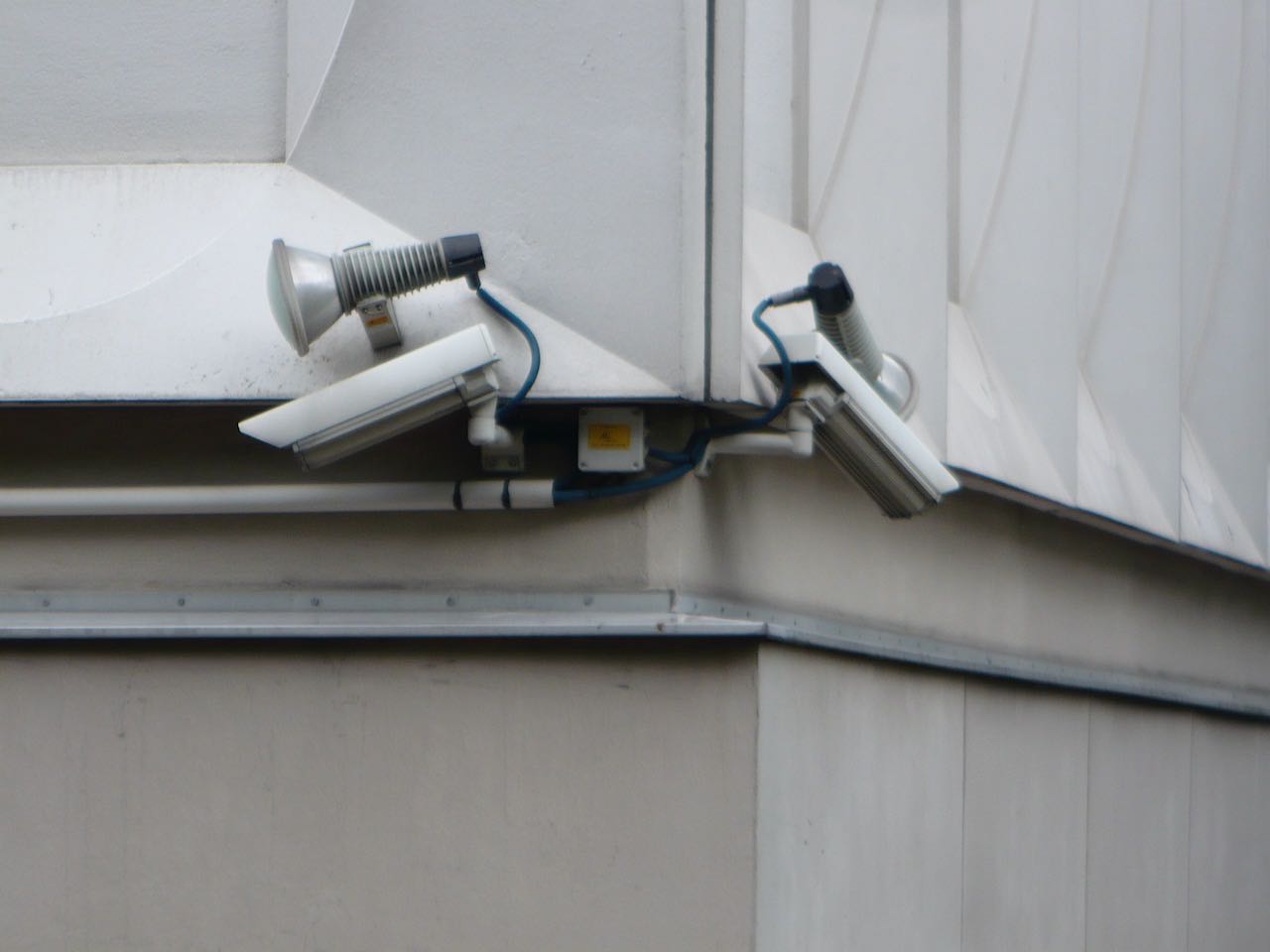 In fact, the only physical assault I ever saw myself on campus was between two white men, both philosophy students. At a crowded activist meeting, they had begun to argue about whether to shut a door to the room. Arguments soon became insults, and one, suddenly enraged, slammed the door into the other's body. The assembled crowd, including a few older philosophy professors, was stunned by this escalation. A diminutive male activist came to separate the two, interposing his body between theirs. The room cried for calm, which held together tenuously, in spite of threats by the victim of the assault to "settle things outside later." The threats, fortunately, went unrealized.
The security services were not called to respond to this incident, in spite of the widely witnessed physical violence. No doubt they would have come to investigate if asked, and perhaps would have taken further action. I cannot derive an institutional pattern from these two incidents alone. But it is clear that a collective discourse existed about the "kids from the projects," and a racialized social type to go with it. No such collective discourse focused on the risk of white-on-white male violence on campus, nor did the security personnel normally scrutinize white middle-class bodies moving through the campus. In this sense, the figure of the "kids from the projects" became the institutional rationale for a double standard enforced by campus security. What, by contrast, was the experience of the unmarked subjects in this environment?
In 2002, the most prominent national activist group came into existence: CLASCHES, the Collectif de lutte contre le harcèlement sexuel dans l'enseignement supérieur (Collective for fighting sexual harassment in higher education). Yet it was only in November 2018 that detailed campus-level research was published on violence against students, including sexual harassment and assault (Lebugle et al. 2018).  ↩